Inlay Class
SIGN UP BELOW!
PAY NOW: Click on PayPal link, in "Enter Description" box put your full name, in "Item Price" enter either $275 (Down payment to reserve spot) or $475 (Full class amount).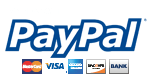 CUSTOM INLAY CLASSES
Classes begin Nov 5th / Nov 6th 2016… SIGN UP TODAY!!!
SCHEDULE:
Saturday: 9am – 4:30pm
Sunday: 9am – 12:30pm
ADDRESS:
25 Maple St. East Bangor, PA 19013
Want to do fancy inlay but not sure how to go about it? This is a perfect introduction to the world of pearl and abalone, wood, stone, jeweler"s saws, Dremel routers, and the creation of intricate designs. We will start with an exploration of materials, including mother of pearl, abalone, and other shell products. Procedures for finding and creating patterns from photos and other sources will be demonstrated. Then we"ll sit down and start sawing. Everyone will practice selecting materials and cutting increasingly complex designs, with plenty of guidance. Finally, we"ll inlay our designs into head stock veneers or various other parts and level and polish them.
Upon completion of this two-day workshop you will have the necessary tools and knowledge needed to continue with your own creative pearl inlay adventures.
COST
Cost of the workshop: $475 ( tools, inlay materials and certificate of completion included) Dremel w/ custom base for doing inlay work are available for an additional fee.
QUESTIONS
I would be happy to discuss any additional details over the phone at your convenience. Please feel free to contact me directly at 610 573 0997 One half of the cost of the course is required as a down payment in order to reserve your place. Classes are filled on a first come basis.
PAYMENT | DEPOSITS
DEPOSITS ARE NON-REFUNDABLE. IF I NEED TO CANCEL MY RESERVATION, AND I GIVE MORE THAN 30 DAYS NOTICE, I MAY APPLY MY DEPOSIT TO A FUTURE COURSE. IF I CANCEL MY RESERVATION LESS THAN 30 DAYS BEFORE THE COURSE START DATE, AND MY SPOT IS FILLED BY ANOTHER STUDENT, I WILL BE ABLE TO APPLY MY DEPOSIT TO A FUTURE COURSE. IF I CANCEL LESS THAN 30 DAYS BEFORE THE COURSE AND MY SPOT IS NOT FILLED BY ANOTHER STUDENT, MY TUITION WILL NOT BE RETURNED OR APPLICABLE TO ANOTHER CLASS. I UNDERSTAND MY DEPOSIT AND TUITION WILL BE REFUNDED IN FULL IN THE CASE OF ANY COURSE CANCELLATION BY VANWHY INLAY AND DESIGN.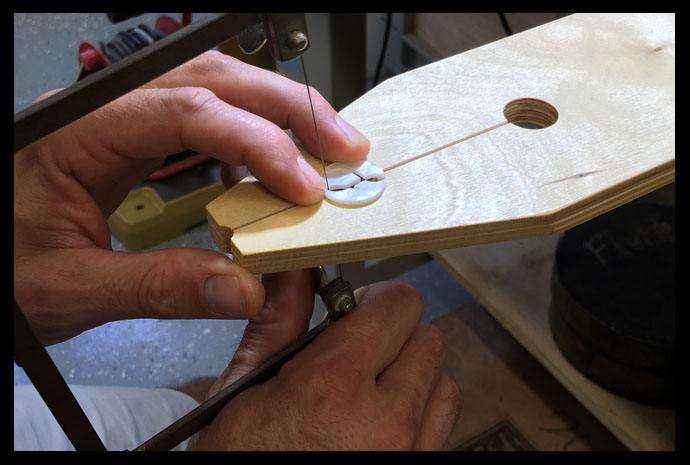 I am CRYING. This is so beautiful. THANK YOU THANK YOU!!! I can't wait to play it and have it as a keep sake forever. You're a magician. Such incredible work.
-Joe Carroll
I received the pick guard I couldn't be more pleased. Your work is a masterpiece.
-Mike, Clifton Park, NY
Hey Aaron, as expected you did a great job. Thanks again and I'm sure I'll be in-touch soon for another project for you to complete.
-Lary Homer, AK
My guitar just got here a few minutes ago and it looks amazing. Thanks again.
-Jason, OH
Thank you so much Aaron for being so professional. I will sing your praise whenever I meet another luthier.
-Hans, Sweden